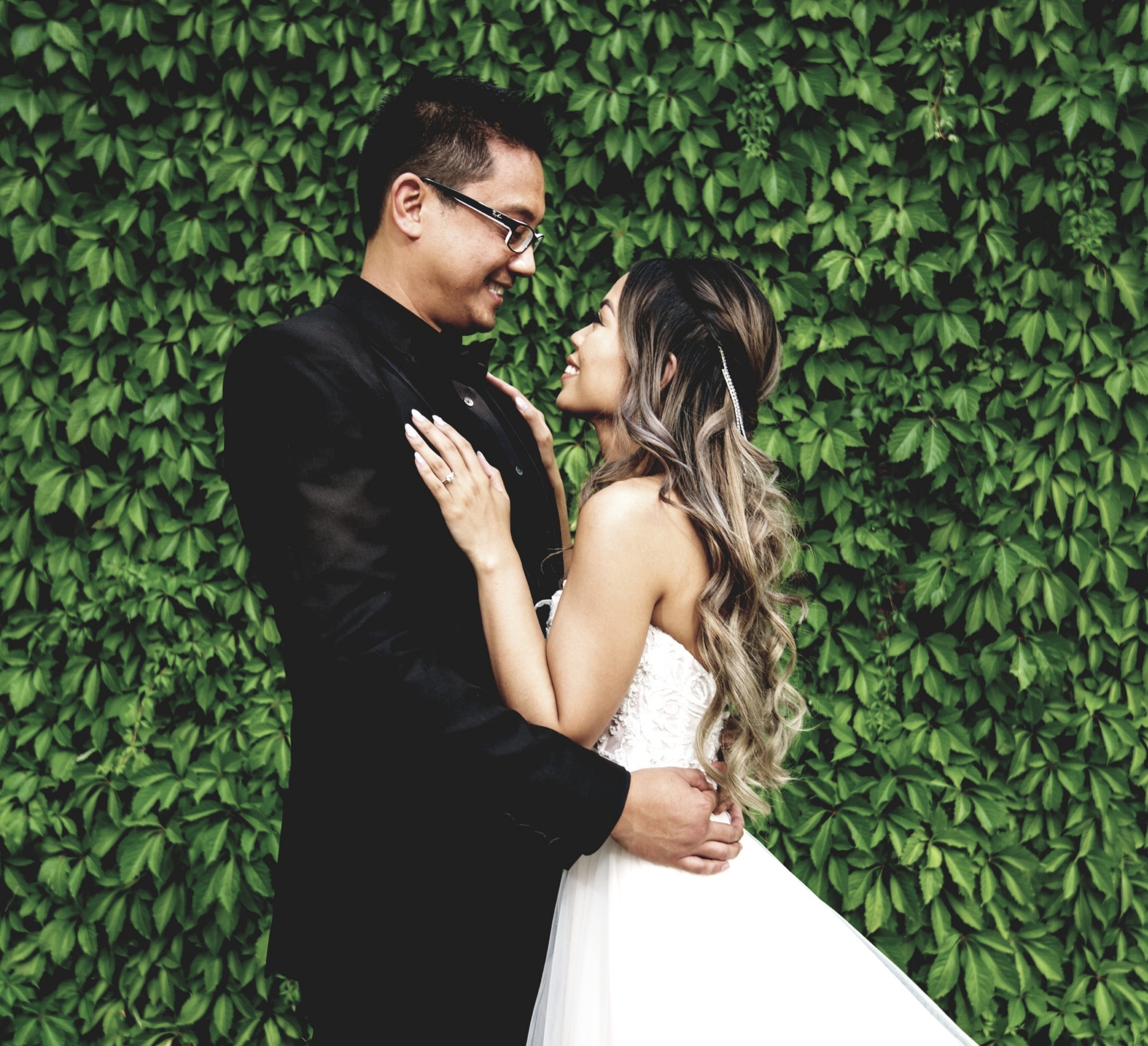 An absolute pleasant experience!
MJ was wonderful to work with from beginning to finish! She remained patient, understanding and worked extremely hard to deliver a product that we would be beyond happy with and it was veeeeery much appreciated! Our invitations, welcome sign, name place cards and table trifolds were all BEAUTIFUL!! I even requested for the font style the night before the wedding so that my photobooth template can match all the stationary and she graciously gave me a jpeg file! We were also able to use that jpeg on the projector screens which looked lovely! She really made my life so much easier! I would 100% recommend her!! Thank you soo much MJ for always being so kind and for such a pleasant experience!! Your hard work is admirable!
Much love, Calvin & Lissel
"We can't say enough how amazed we are at how our invitations turned out :)" Highly recommended!
MJ took our many ideas and crafted a beautiful design that went above and beyond what we expected - all while still maintaining a budget that worked for us. She was quick to respond, attentive to detail, incredibly flexible, and made the design process so fun. We would highly recommend Just Create by MJ and have absolute faith in her abilities as well as her professionalism!
Above and beyond!
I was set to having laser cut invitations for our wedding. I could not find any that is affordable locally and I was scared to order online. Then, I came across her facebook and instagram accounts. MJ was very prompt and accommodating. She listened to all our ideas and made suggestions. She has many kinds of invitations and her creativity make the options endless. She worked within our budget as well. I also needed last minute wedding day stationery. She was on vacation when I emailed her. But she pulled some strings to deliver our needs on time.
It's so worth it.
MJ is super helpful since day one. We had a really good experience working with her. We met with her to discuss our wedding invitations and she has a very positive and creative personality. She is very accessible if you need her. Overall I would a 100% recommend her and most likely go back to her in the future.
Thank you MJ :)
"You were one of the best decisions we made!"
Ordered my wedding invitations from her. They are exactly what I have envisioned. She is so easy to work with and very accommodating! Of all the wedding vendors, Maesie has been the best in being efficient in communicating. I would definitely recommend her!